This post is sponsored by Social Spark. All written comments are 100% my honest opinion.

I was so excited to hear about T.G.I FriDAY's Entrees for One. I'm a fan of T.G.I. Fridays. I purchased the steak fajitas (2) and chicken fajitas(2). I'm excited for this launch of new frozen entrees because fajitas are a meal my Husband and I love to have but my kids don't. And instead of making fajitas for my Husband and I, we can easily pop in a
T.G.I. FRiDAY'S "Entrées for One"
for ourselves. I originally saw mostly pastas, which we don't eat a lot of. One of the reasons why I picked up the fajitas froze meal, it was different! While at the store I also picked up the Sesame Orange Chicken meal in a bag for my kids. They love the sweetness of the orange chicken.
So as we had a T.G.I. FRiDAY'S "Entrées for One" dinner lastnight. We had the steak fajitas. Hubby was hesitant that it wasn't going to be great since it is a frozen meal. A few minutes (about 6 minutes) in the microwave and dinner is served! The tortillas were perfectly warmed, a bit small but warm. I could've done without the beans in the rice as I'm not much a fan of beans. But Hubby didn't complain. The portion size was perfect for ME, but ask my Hubby and he'll probably tell you he was still hungry afterwards. I was very impressed with T.G.I. FRiDAY'S "Entrées for One". But even better…Hubby was impressed!! He enjoyed the cheesy rice. The steak and vegetables were tender and perfect. I tasted a few spices that were "spicy" or peppery but Hubby loved it. I think that meant he gave these T.G.I. FRiDAY'S "Entrées for One" a THUMBS UP!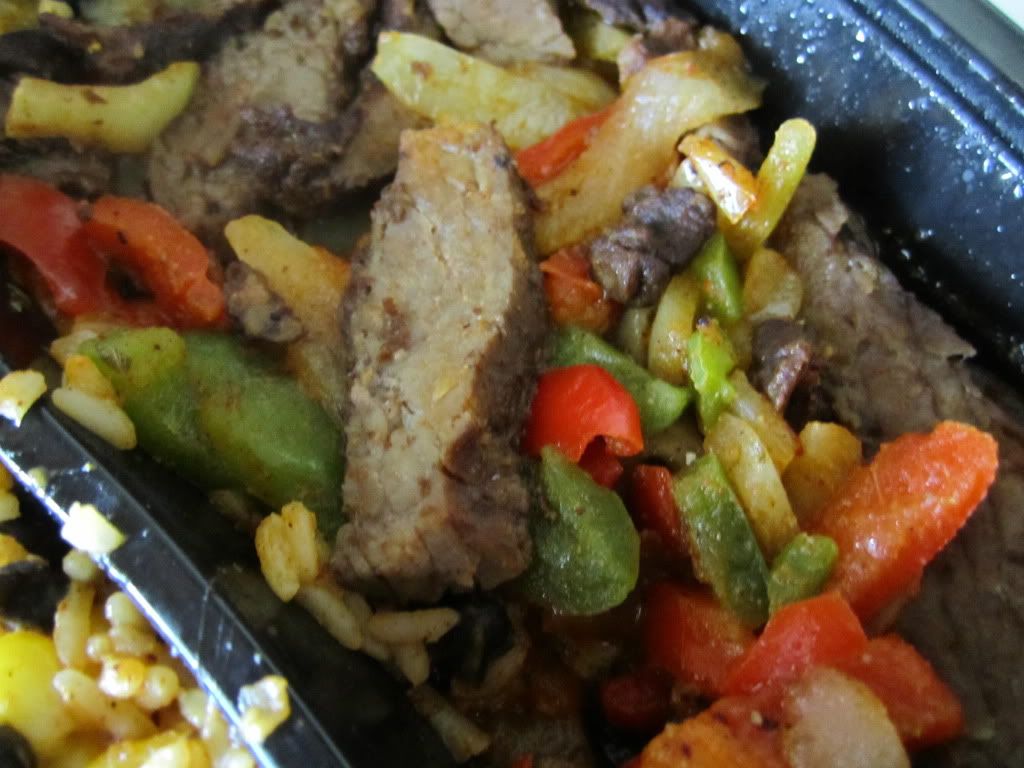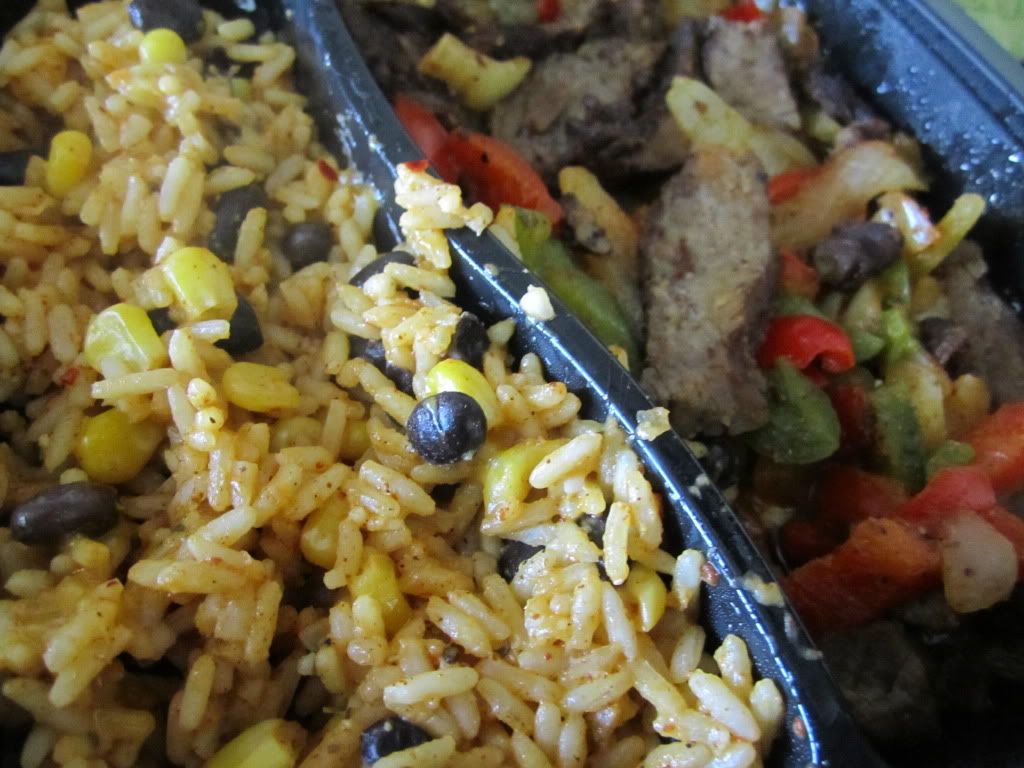 Although the atmosphere at home is not like that of T.G.I. Friday's but to have the similar food at home is a great deal. Now if I only could have a Junebug to drink while I stare at the red and white stripes imagining I was out on a date at the restaurant with my Hubby. I hope to see more of a variety of T.G.I. FRiDAY'S "Entrées for One" soon. Maybe like the Jack Daniel Ribs? Hope to find the snacks in my local grocer soon. I love their crispy green bean fries. If you love frozen dinners, if you love T.G.I. Friday's or need a quick meal without sacrificing the taste try T.G.I. FRiDAY'S "Entrées for One".
Be sure to visit T.G.I. FRiDAY'S "Entrées for One" on FB and "like" their page. Be sure to enter the Fun Freezer contest where you can win cool prizes!